A New Bridge is Under Construction in Tintagel
This is an experimental blog page using new WordPress functions. But there really is a new bridge under construction by English Heritage at Tintagel Castle in Cornwall.
After much anticipation a new bridge is underway at Tintagel Castle. The latest reports from English Heritage are that completion of the bridge will be in the 'summer' of 2019. When the bridge is in place it will join the mainland part of the castle to the 'island' in a move that replaces the narrow natural neck of rock (known as an isthmus), which collapsed perhaps sometime in the 15th Century.
Thank you for reading this blog. The format is under construction on a new WordPress format. Please be patient. Tours as usual.
Visiting Tintagel Castle
You can come with me https://www.cornishheritagesafaris.co.uk/tours/king-arthur-tour/
I am still running King Arthur tours while Tintagel Castle is closed. We can enjoy fabulous views and learn about the history and stories. As more time will be available we can visit and spend more time at the other sites on the King Arthur tour.
Geoffrey of Monmouth , writing in his History of the Kings of Britain c. 1136 said "The castle is surrounded on all sides, and there is no other way in except that offered by a narrow isthmus of rock. Three armed soldiers could hold it against you, even if you stood there with the whole kingdom of Britain at your side."
Tintagel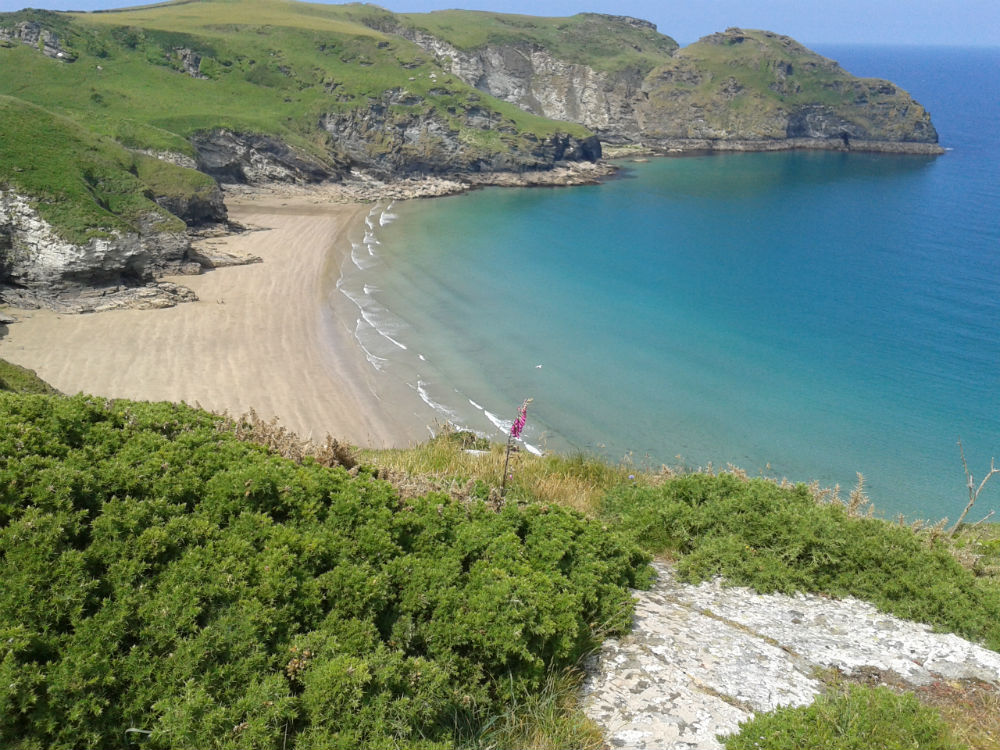 Here is a picture of King Arthur's statue – officially known as Gallos. Great for a selfie opportunity. English Heritage staff at Tintagel tell me it's modeled on one of their number. A special trip to Wales was required by the model.
Here to jump to this heading Arthur